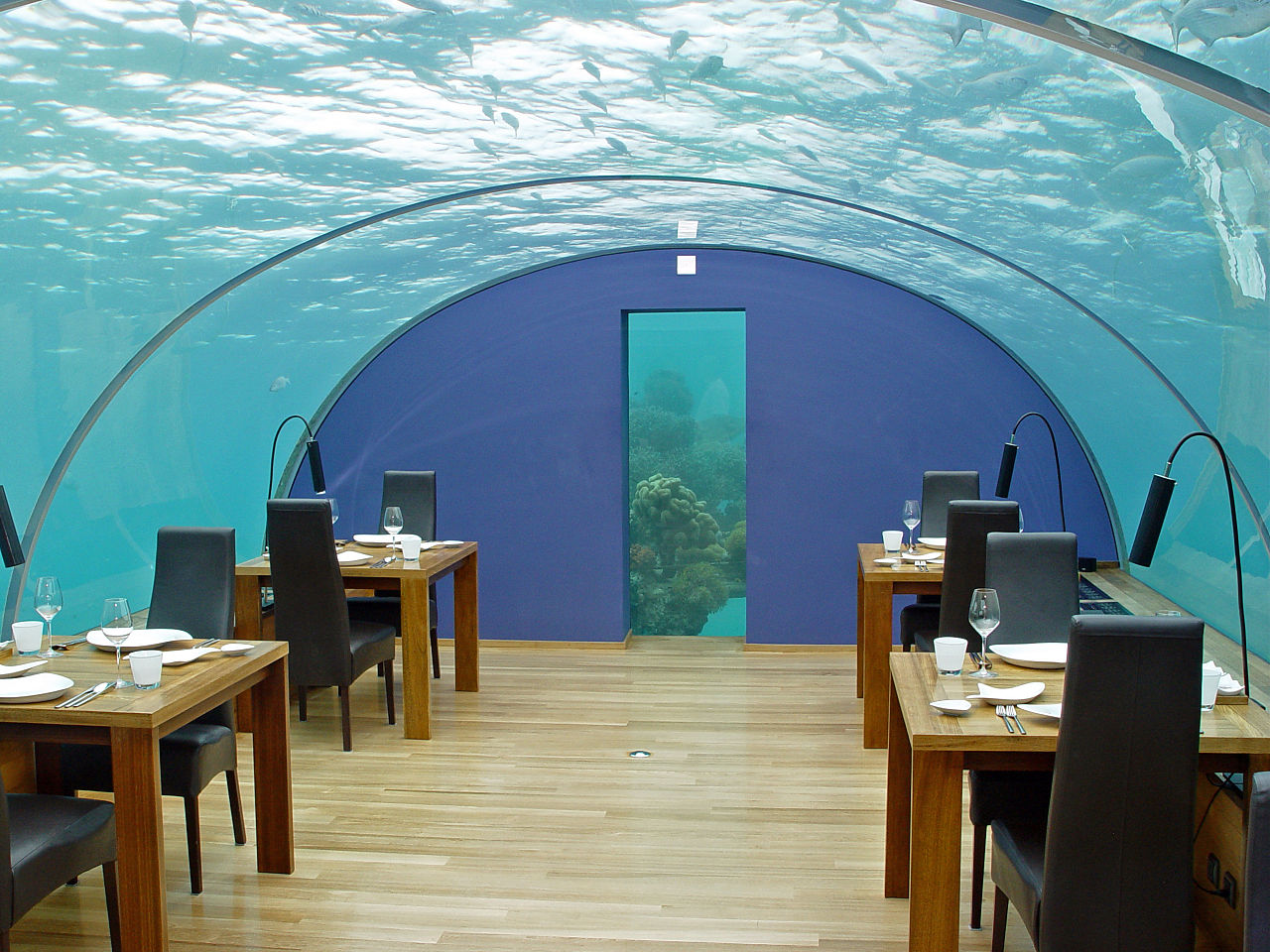 Ithaa is an all-glass restaurant located five meters below sea level. It is the world's first undersea restaurant found in Conrad Rangali Maldives Island resort in the Maldives. Visitors enjoy dining without the fear of getting wet. They also get to watch different fish species swim around them, thanks to its unique panoramic view. The lucky diners get to see sharks, turtles, and stingrays.
The experience at the restaurant is mind-blowing. It begins right at the entrance where guests are led across a wooden jetty that connects to a tiny thatched pavilion. The entrance points down to a dark winding staircase. The five by 9-meter long restaurant is a tiny transparent box that can only accommodate a maximum of 14 diners.
The restaurant was opened in 2005. The Maldives has many luxurious resorts and hotels but Ithaa is unique and distinct. This exceptional 175-tonne structure was constructed in Singapore. It was then shipped and sunk onto steel legs right under the seabed in the Maldives.
More than 1000 islands make up the Maldives and very little agricultural activities take place. This has seen the hotel import all their food. In fact, five tonnes of different types of food are delivered to the hotel on a weekly basis. The hotel boasts of its authentic mouth-watering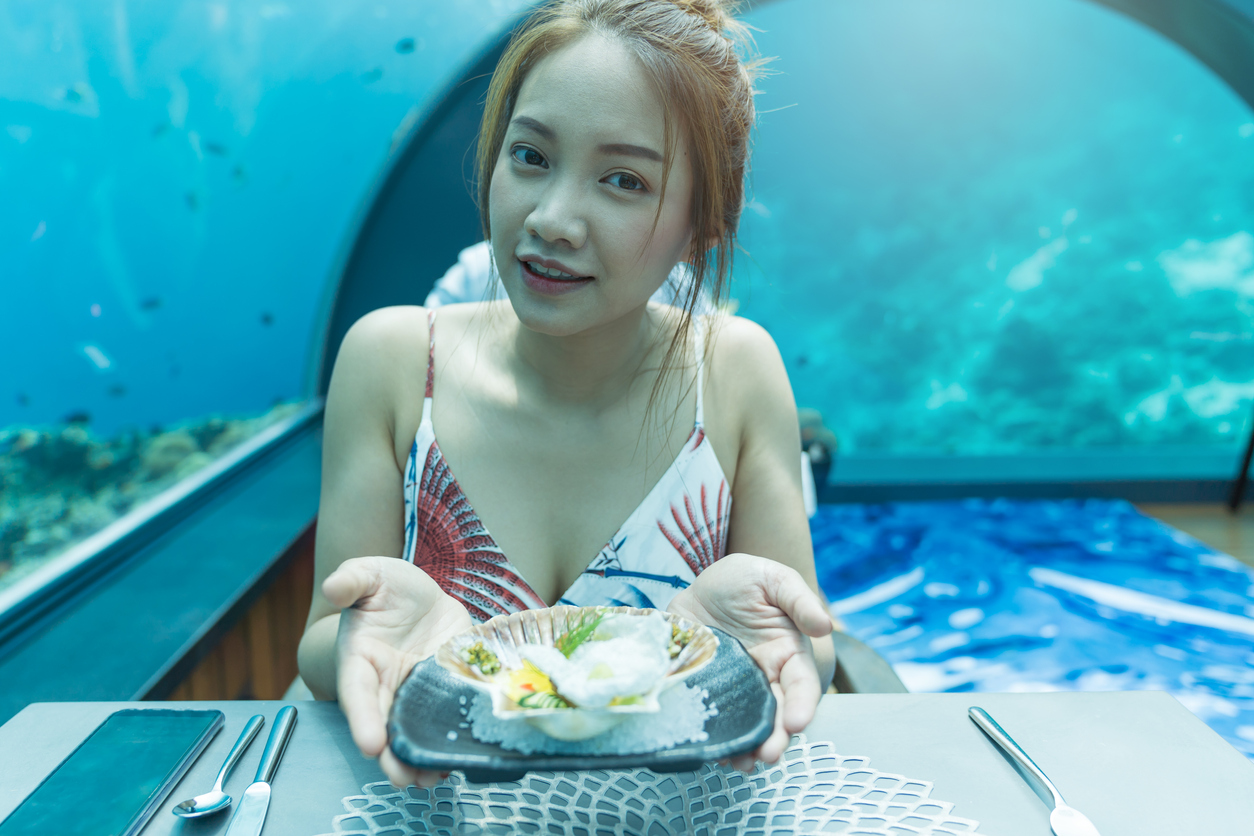 cuisines.
It offers a six-course dinner and a four-course lunch menu. Their meals are prepared by Marco Amarone, the highly skilled Italian-born chef who has worked in various top restaurants from the Philippines to Bermuda. You can order the daily changing 'reef fish' which is locally caught using the usual pole and line method. You can also be served a grilled grouper or snapper that has been sautéed with zesty, kale and lemon spiked-mash.
Besides their awesome meals, the five-star resort also offers a place to stay. Since the resort is spread over two islands and connected with a bridge, beachside homes and sea villas are available for accommodation.
The meals and accommodation are not all that is offered at the hotel. The Maldives has specialized in other luxurious experiences that their clients enjoy, such as snorkeling, swimming and sunbathing. Outgoing guests can also visit the crammed Male Island. This unique capital is an island that is less than six square kilometers in size, but is home to a population of 150,000 people.
For those who are longing to spend time at Ithaa, they should feel free to grab a ticket since direct flights to the island are offered by British Airways. When it comes to prices, their rooms cost as low as $737 per night, as of 2019. A four-course lunch, on the other hand, costs around $150 while $230 earns you a six-course dinner.